So lately I have been sharing my dinner time cooking adventures on my personal IG account @dana_dinerman. I try to keep this site private as I do like to keep my family life to myself. Yet as I was cooking some recipes one evening I thought why don't I have some fun. There was no intention or plan for this to happen. It just happened. I don't remember the first recipes I made even though I did receive many personal messages asking for them…blame the chemo and mom brain for forgetfulness! So last night as I came back from our family winter break, happy to be cooking again, I decided let's reconnect! So one of my favorite dishes is a roast chicken…no I did not get this from Duchess of Sussex, I was already aware of this yummy dish many years earlier. It is just cancer can bring about set backs for cooking.
So here is THE best recipe I have found for roast chicken and I have to give the honor to legendary chef and Food Network superstar Ins Garten. By the way…this lady taught me how to cook way back when I was in my 20s. No not personally…I watched her show almost everyday and would try out the recipes…never failed except the crab cakes..but that was my fault.
So here is the recipe!!! Enjoy and let me know what you think!!!
INA GARTEN'S PERFECT ROAST CHICKEN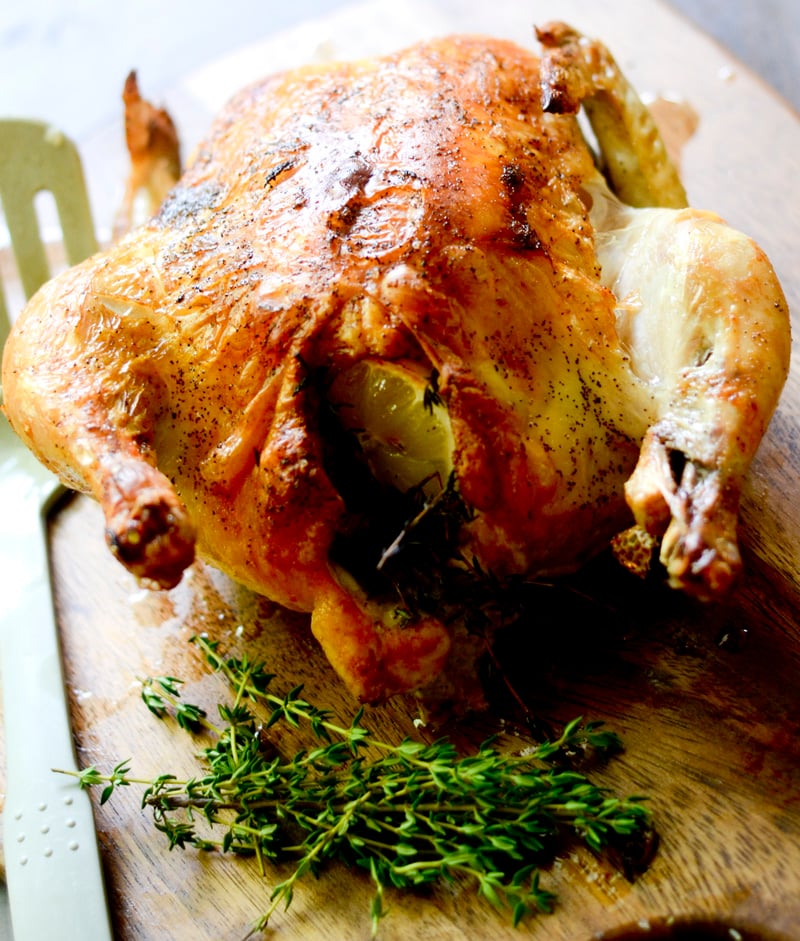 INGREDIENTS
1 (5 to 6 pound) roasting chicken
Kosher salt
Freshly ground black pepper
1 large bunch fresh thyme, plus 20 sprigs
1 lemon, halved
1 head garlic, cut in half crosswise
2 tablespoons (1/4 stick) butter, melted
1 large yellow onion, thickly sliced
4 carrots cut into 2-inch chunks
1 bulb of fennel, tops removed, and cut into wedges
Olive oil
INSTRUCTIONS
Preheat the oven to 425 degrees F.
Remove the chicken giblets. Rinse the chicken inside and out. Remove any excess fat and leftover pin feathers and pat the outside dry. Liberally salt and pepper the inside of the chicken. Stuff the cavity with the bunch of thyme, both halves of lemon, and all the garlic. Brush the outside of the chicken with the butter and sprinkle again with salt and pepper. Tie the legs together with kitchen string and tuck the wing tips under the body of the chicken. Place the onions, carrots, and fennel in a roasting pan. Toss with salt, pepper, 20 sprigs of thyme, and olive oil. Spread around the bottom of the roasting pan and place the chicken on top.
Roast the chicken for 1 1/2 hours, or until the juices run clear when you cut between a leg and thigh. Remove the chicken and vegetables to a platter and cover with aluminum foil for about 20 minutes. Slice the chicken onto a platter and serve it with the vegetables.
Did you make this recipe? Please email me if you did! My email is mrs.dinerman@gmail.com
Also you can message me on Instagram!
Have fun!!!
Dana Dinerman
Dana